WhatsApp New update  will inform you about missed calls due to DND mode
WhatsApp: The messaging app will inform users if they have missed  call when device is on DND ( Do not disturb) . The app will also tell  the time of the call arrival.
In Short
WhatsApp is rolling out new update with this feature for Android beta testers.
The messaging app will inform you about missed calls while on DND mode.
WhatsApp right now is working on a new Companion mode update.
WhatsApp is rolling out a new update for the Android beta testers. As per the screenshots shared by WaBetaInfo, whatsapp  will now inform users if they have missed a call when the device was on Do Not Disturb (DND) mode. The app will also let you know the time of the call.
WhatsApp will be displaying  a small box in the chat, saying that you "missed voice call at 22:00 while on Do Not Disturb" mode. It will be a minor update. But it will be a important update because there are many people who use DND mode while working or resting  or in other situations and they don't get to know whether they have missed a call or not.
The date has not been confirmend when this feature will be rolled out for all the users. User's who are using WhatsApp's Android version 2.22.24.17 will be able to get this update and checkout this feature. The cited source claims some of the users  using WhatsApp android version 2.22.24.15 beta build  were also able to use this feature.
What is DND mode? 
Every smartphone has a DND mode. Once the mode is enabled it silences all the notifications and call alerts. The feature is pretty good  and is used by many people when they do not want to receive a call or notification.
Google Pixel 7a specifications appear online before official launch.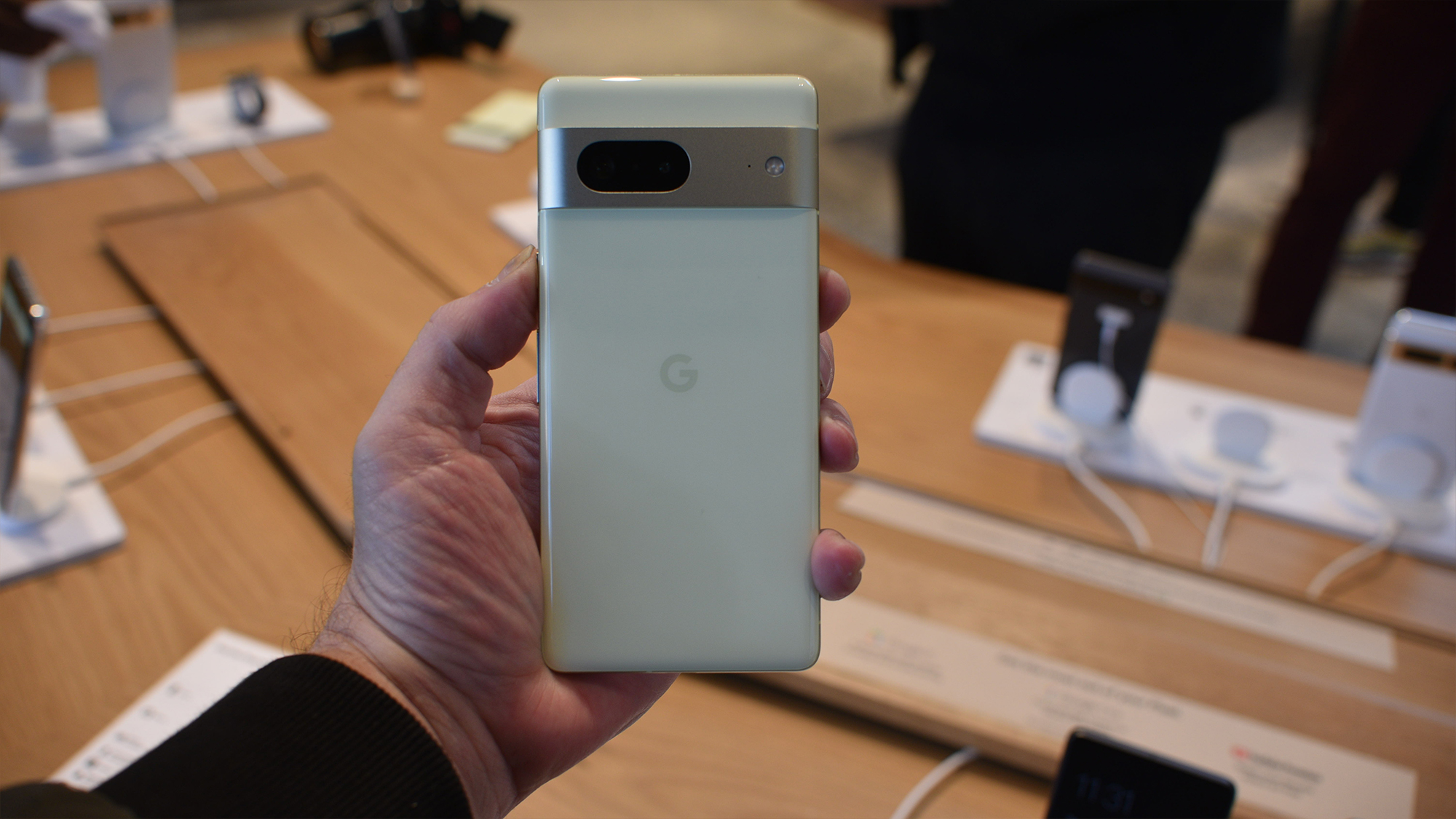 In Short
Google Pixel 7a will succeed the Google Pixel 6a.
The phone may cost Rs.40000 in India.
Google has not confirmed its development yet.
Google's Pixel 'A' series smartphone are usually a toned-down versions of its flagship devices, which is also more affordable then the flagship series. Due to its affordability to the customers, at the same time many customers get upset as some of the main features on the Pixel 'a' device are missing.It appears the next-gen Pixel 7a, the toned-down version of the Pixel 7 series, will finally feature a high refresh screen and upgraded rear camera system over the Pixel 6a.
Key features to be in pixel 7a
OLED front screen
Dual camera setup for rear side
Battery capacity of 4410mAh
Fast Charging feature
Internal storage of 128GB
8MP Front Camera
Google Tensor chipset
6GB RAM
On-screen Optical fingerprint sensor
What is the launch date? 
The expected launch date of the pixel 7a it 4th December 2022.
The new pixel 7a will come with the connectivity to 5G network.
Elon Musk fires Twitter employee for Tweeting
In Short
Elon Musk does not like getting questioned or criticised by his employees on social media.
Musk fired employee in public who disrespected him on Twitter.
The 41-year-old engineer was  a part of Twitter android team for over 8 years.
Twitter's chief, Elon Musk, does not like being questioned by his employees on social media. The veteran engineers was fired Out of all the people fired by the new chief Elon musk because he questioned him on social media. Musk announced that Eric Frohnhoefer, the engineer has been fired who argued with me on Twitter.
The situation started between Musk and Frohnhoefer with a tweet on Twitter being slow. Elon Musk tweeted a apology on Sunday saying that he "apologize for Twitter being super slow in many countries." Soon , Elon Musk's tweet was reshared with a comment by Frohnhoefer (the engineer of twitter android), who said, "I have spent ~6yrs working on Twitter for Android and can say this is wrong." Elon Musk and Eric Frohnhoefer soon had a heated exchange on Twitter which led to Eric Frohnhoefer's dismissal from his role.
Read More:- Top 10 Most Popular Anime
Elon Musk says Twitter was feeding Rs 32000 lunch to each employees
In Short
Elon Musk is changing a lot of things on Twitter after he became chief.
Musk said employees will be charged for meals at Twitter that were offered free of cost.
Elon Musk claimed that estimated cost per lunch was >$400 in past 12 months.
Elon Musk is changing a lot of things in Twitter after he became the chief of the company. From firing upto 50 per cent of staff and charging for the blue tick , Elon Musk has applied lots of changes at Twitter. Now, it is said that Elon Musk will be charging for meals which were available free of cost till now. An ex-Twitter employee twitted and said  Elon musk is lying.
The billionaire Elon musk claimed that the "estimated cost per lunch served in past 12 months is >$400", which is around Rs 32,000 INR. An ex-Twitter employee, Tracy Hawkins, who recently resigned because she did not want to work under Elon Musk said he is lying. "This is a lie. I ran this program up until a week ago when I resigned because I didn't want to work for @elonmusk," she said.
It is reported that in his first email to employees, Elon Musk informed the twitter employees about how the economic environment in the US would impact the company. He also asked Twitter employees to work for 40 hours a week from office as there is  permanent end to the remote work policy. "The road ahead is arduous and will require intense work to succeed," Musk's email noted.
How can we use 1 WhatsApp account on 2 mobile smartphones
WhatsApp has a feature to check the particular account is logged in, to let people keep a check on log-in details. Here are the details for how to use 1 WhatsApp number on 2mobile phones?
In Short
WhatsApp now lets you use one WhatsApp number on two mobile phones.
The feature is under beta test period and currently available for only beta testers of the app.
WhatsApp is rolling out a new feature to its best tester that allows people to use 1 WhatsApp account on 2 smartphones. This new update is an expansion to the current Linked devices feature of WhatsApp which was released in this year.
WhatsApp users now days can access their WhatsApp account only on one smart phone and people can  to link up to four other devices like laptops, and tablets via WhatsApp web. WhatsApp is currently planning to let WhatsApp user login 1 WhatsApp account   in 2 smartphones. It will make life easier who use 2 smartphones.
WhatsApp will also provide a feature to check how many devices are logged in currently on a particular account. This will also provide  security to users and they don't have to fear whether their account is being used on an unknown device and all the details of account login will also be available.
How to use 1 WhatsApp account on 2 mobile phones?
First you have to register for the beta test user for the messaging app. After the user is registered he will be a part of the beta test.
Step 1: Open WhatsApp app on your primary smart phone.
Step 2: Tap on three-dotted icon available at the top right of the app.
Next you have to click on LINK DEVICE  and you will get a QR code on screen.
Steps for 2 phone
Step 1: Open WhatsApp app on your secondary smart phone.
Step 2: Tap on three-dotted icon available at the top right of the app.
Next you have to scan the QR code to connect the account.