Though sports anime weren't that popular at the start now day's amazing graphics and intensity make viewers immersed in it through well-written drama and action-packed matches. Instead of using extraordinary power or magical weapons using only one's supernatural talent sports anime applies the high-stakes action of shonen to every sport imaginable.
It doesn't matter if it's a traditional sport like football, volleyball, etc, or an unusual sport like a ping-pong ball, the anime portrays it in a way that viewers fall straight into it. The best one has a lovable character who shares the same goal and though they have different interests their belief in each other never falters. Teammates have a dynamic relationship as do rivals and rival teams.
Read more: Top 5 Smartphones under 15,000 (15K)
My top 10 sports anime are as below:- 
10/10 Yowamushi Pedal
9/10 Blue Lock
8/10 Ace Of Diamond
7/10 Free! Iwatobi Swim Club
6/10 Sk8 The Infinity
5/10 Yuri!!! On Ice
4/10 Slam Dunk
3/10 Hajime No Ippo
2/10 Kuroko's Basketball
1/10 Haikyuu!
10/10 Yowamushi Pedal
Yowamushu Pedal's main character, Onoda Sacamichi, is a weeb who is thinking of ways to make friends to go to Akihabara with him. however, due to the lack of members, his school anime club got disbanded, so he settled for a bicycle racing club. He doesn't look that promising as the protagonist but it's hard to dislike him. Due to his childhood, he's been cycling around without anyone noticing he's just strong without knowing himself.
With many lovable side characters and lovely antagonists, Yowamushu Pedal is an enjoyable ride from the start to the end. This series isn't way supernatural it's believable but it is not mediocre either it's pretty amazing at the very least.
9/10 Blue Lock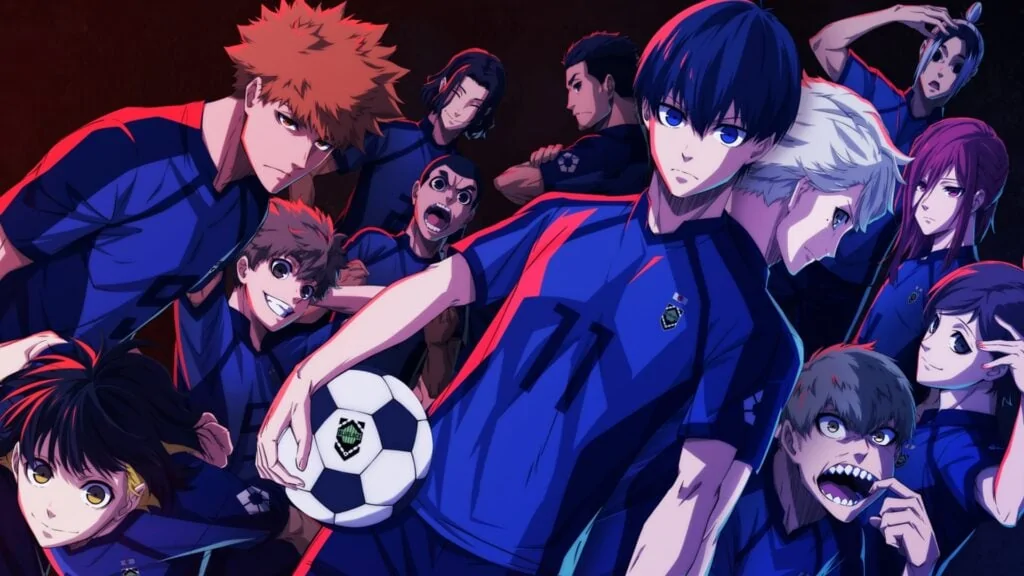 Blue Lock's anime adaptation gives justice to its manga and fulfills the hype that's been around it. Its unique assumption is critically praised and was one of the top-selling manga of 2021. Blue Lock is all about sports, football, and who the best striker is but has relevance and a valiant aura around it.
Jinpachi started the purported Blue Lock. It's a proposal to find Japan's best striker; someone with an ego who's not afraid to steal the show on the field, someone who will be the center of attraction. Out of a total of 300, only the top 1 will be that person will make it. Isagi sees this as a chance to be reborn as a striker.
8/10 Ace Of Diamond
Baseball is Japan's one of the most famous sports. It doesn't miss the mark it's an epic anime. Even fans who don't like this sport can watch it without getting bored and find it quite interesting to watch as they watch one episode to another all thanks to the series cast. It's on the long side with only 126 episodes but you will binge right through it.
Ace of Diamond animation is great and one of the best shonen anime. Sometimes the character gets different colored eyes just to show the spirits that they have in them when they get fired up. The sound effect are spot on the sound of a bat hitting that ball feels like we are next to it.
7/10 Free! Iwatobi Swim Club
Free! Iwatobi Swim Club was partly popular due to the pleasantness of the eyes. It was targeted towards the audience who like pretty boys swimming in sparkly water. That was what we all expected from it but it was far from the truth, the series took the anime community by surprise. We enjoyed the story and every character of it.
The art style of this anime is pretty and makes us wanna go for a dip and just swim. Swimming can never look this good and fascinating. The relationship between the character is also unique so it makes us wanna come back for more.
6/10 Sk8 The Infinity
SK8 The Infinity in of the most popular anime of winter 2021 that are released that season. In only just 12 episodes, we all fell in love with the anime and with each and every character in this upbeat series. It's an anime all about skateboarding with the theme of having fun with friends.
Reki Kyan is a very passionate young man who loves skateboarding more than anything else, from riding a skateboard to repairing and designing boards. Langa Hasegawa just came back from Canada after sadly losing his dad. He had nothing to do no inspiration left nothing he does is of meaning to him until he met Reki that is. Reki showed him what skateboarding is all about. Little to his knowledge, Langa has an idea about skating since he used to snowboard.
5/10 Yuri!!! On Ice
Yuri!! On Ice received applause for the healthy illustration of the BL relationship, unlike other series. The anime was superb and made us all rewatch it or want to come to it again just for the skating scenes from it. The animation brought life to all the character and their stories.
Yuri, the protagonist, shows confidence on the ice but otherwise is introvert-like.  Viktor his idol, took him under his wing after seeing his routine and practices while skating. He doesn't take anything seriously, so it's like opposite attracts they complement each other well.
4/10 Slam Dunk
Slam Dunk is one of the oldest on this list, it's an anime from the 1990s. Slam Dunk stars Hanamichi Sakuragi after he joins his high school basketball team to become friends with Haruko Akagi, she's the captain's sister. Though initially he only joined to get a girlfriend, instead he fell in love with basketball and want to play it seriously.
Slam Dunk has a great sense of humor and a pretty realistic character that you can connect to. Hanamichi's growth throughout the series is believable and even relatable to some others. Unlike other, protagonists, Hanamichi didn't start out with some supernatural talent and still has ways to go before he can become a pro.
3/10 Hajime No Ippo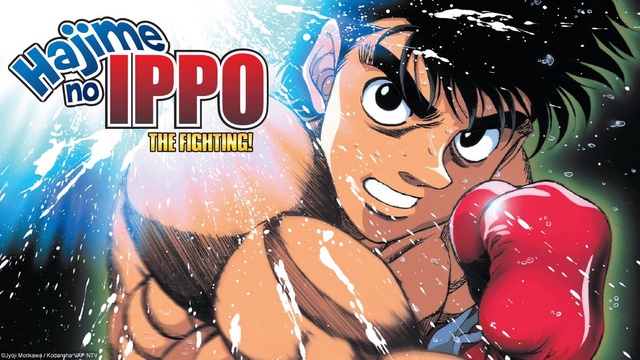 As old as time this anime is still in the top 3 in best sports because of its storytelling and character growth. Hajime No Ippo is a series about professional boxing. The manga's been out since 1989. Getting its anime adaptation in 2002 and having a blast of run till 2014, it's a series we all grew up with. It even had its own movies and games.
Makunouchi Ippo is a shy high schooler, who started his journey to become a professional boxer. He has a pretty inspiring backstory that we all look up to and admired by many. It may inspire some to get some work done after watching it.
2/10 Kuroko's Basketball
It's one of the best sports anime that have 75 episodes and had a run from 2012 to 2015. This anime is known for its smooth animation with overpowering abilities that are out of this world and amazing moves. For fans that want something supernatural and amusing in sports, this is the go-to anime for it. Some say it's too unrealistic but the character made it work.
Kuroko is our protagonist unlike any other. He has little to no aura around him he's basically invisible if he stays silent he fades into the background. Watch him use this ability apply in basketball and make his team defeat the Generation of Miracles one by one.
1/10 Haikyuu!
Haikyuu! it is a giant of sports anime, there can't be talk about sports anime without having its name on it. Those who haven't watched have at least heard about it. The story focuses on our main character Hinata that is surrounded by lovable characters that supports him. Even if someone doesn't know the sport or it's not of one's interest it is still pretty amazing to watch.
They got great rivals that we can't even hate when a match is starting we will be rooting for everyone that's playing just wanting to watch out for the favorite win.
Read more: The 10 Most Disappointing Video Games Of 2022