Who doesn't like a good fantasy anime to watch? From serious to max aloof we got every kind of, the genre that needs exploration time and time again. With now having closely uncountable good fantasy anime, it may be difficult for new fans to decide which ones to prioritize.
Fantasy anime provides an escape from the present reality, probably more than others. This list also covers a lot of wide range of stories, characters, and world-building. So there's always something for everyone so one can be empty.
Read more: Best 5 Smartphones under 20K (20,000) of 2022
List of the fantasy anime is as of below:-
10/10 Magi
9/10 The Rising Of The Shield Hero
8/10 KonoSuba: God's Blessing On This Wonderful World!
7/10 Restaurant To Another World
6/10 One Piece
5/10 That Time I Got Reincarnated As A Slime
4/10 Fate/Zero
3/10 Black Clover
2/10 Re: ZERO Starting Life in Another World
1/10 Made In Abyss
10/10 Magi
Consisting of two seasons, The Labyrinth of Magic and The Kingdom of Magic, and an extra in the name of Adventure of Sinbad, one of the powerful characters from Magi. Magi is inspired by Arabian Nights' classic stories. Characters from the stories that we had to listen to at least a single time during our childhood like Aladdin, Sinbad, Ali Baba, and Morgana serve as the protagonists of this fantasy anime.
Magi in the first season was quite self-effacing that revolve around Aladdin and Ali Baba showing them entering a massive tower in the hope to find treasure. But after that show progress quite significantly. The Kingdom of Magic is especially bewitching as it explores this world's political and social climate more closely. The extra series is a total bonus as it shows one of the badest and strongest characters of the Magi.
9/10 The Rising Of The Shield Hero
You were suddenly summoned into an unknown world that looked like it was an ancient time, declared a national hero, and then found out that you were summoned with three other heroes, but they had offensive weapons such as swords, spears, and bows, while you had something like a shield – not even offensive – just a shield. This is exactly what happens to a shut-in named Naofumi Iwatani in this anime.
The Rising of The Shield Hero lasted whole three seasons and was undoubtedly on the popular end. Watching a hero overcome so many difficult situations and disadvantages made viewer root for this underdog hero and patiently wait for his sweet revenge.
8/10 KonoSuba: God's Blessing On This Wonderful World!
After dying going to heaven or to another fantasy world what would you choose? The protagonist chooses the latter one but it is not what he thought when he got tasked to defeat the demon king that resides there. The goddess Aqua herself is what he chooses for the adventure when he was asked what would he would choose to descend with.
Weird people with weirder personalities joined there to party and everyone barely was able to afford basic expenses. This anime has very funny and light moments but don't get too comfortable it has some hidden punches ready to catch you off-guard.
7/10 Restaurant To Another World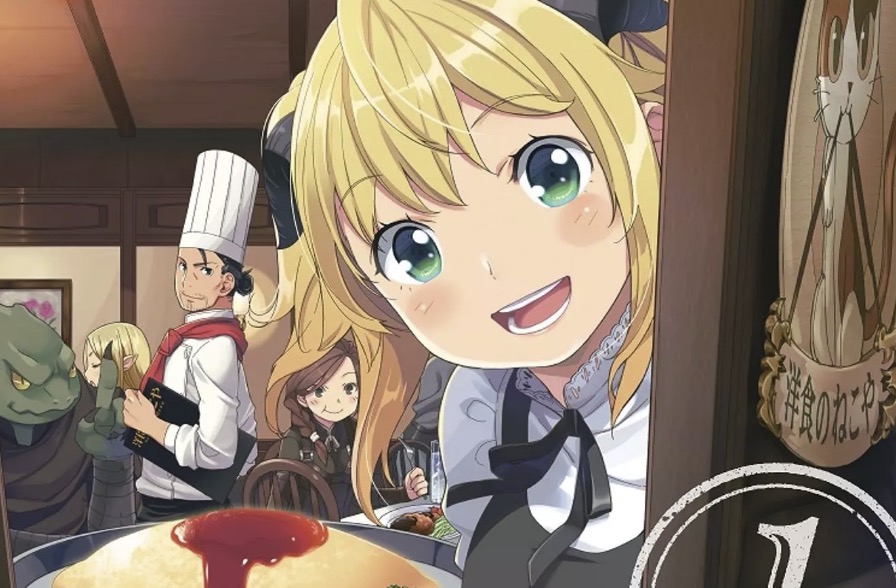 You can have as many fantasy anime with swords, battles some with straight magic, and sorcery performed. sometimes it's nice to watch a laid-back and relaxing anime peacefully. Restaurant To Another World has characters from different types of fantasy regions and species gathering just to get a bite at the Western Restaurant Nekoya. Debating which dishes on the menu is the best one.
Watching all of them gather at a single place and fight over the dishes is quite refreshing. We can learn about their individual personality too. The second season was as fun as the first one. Both were pretty amazing to watch.
6/10 One Piece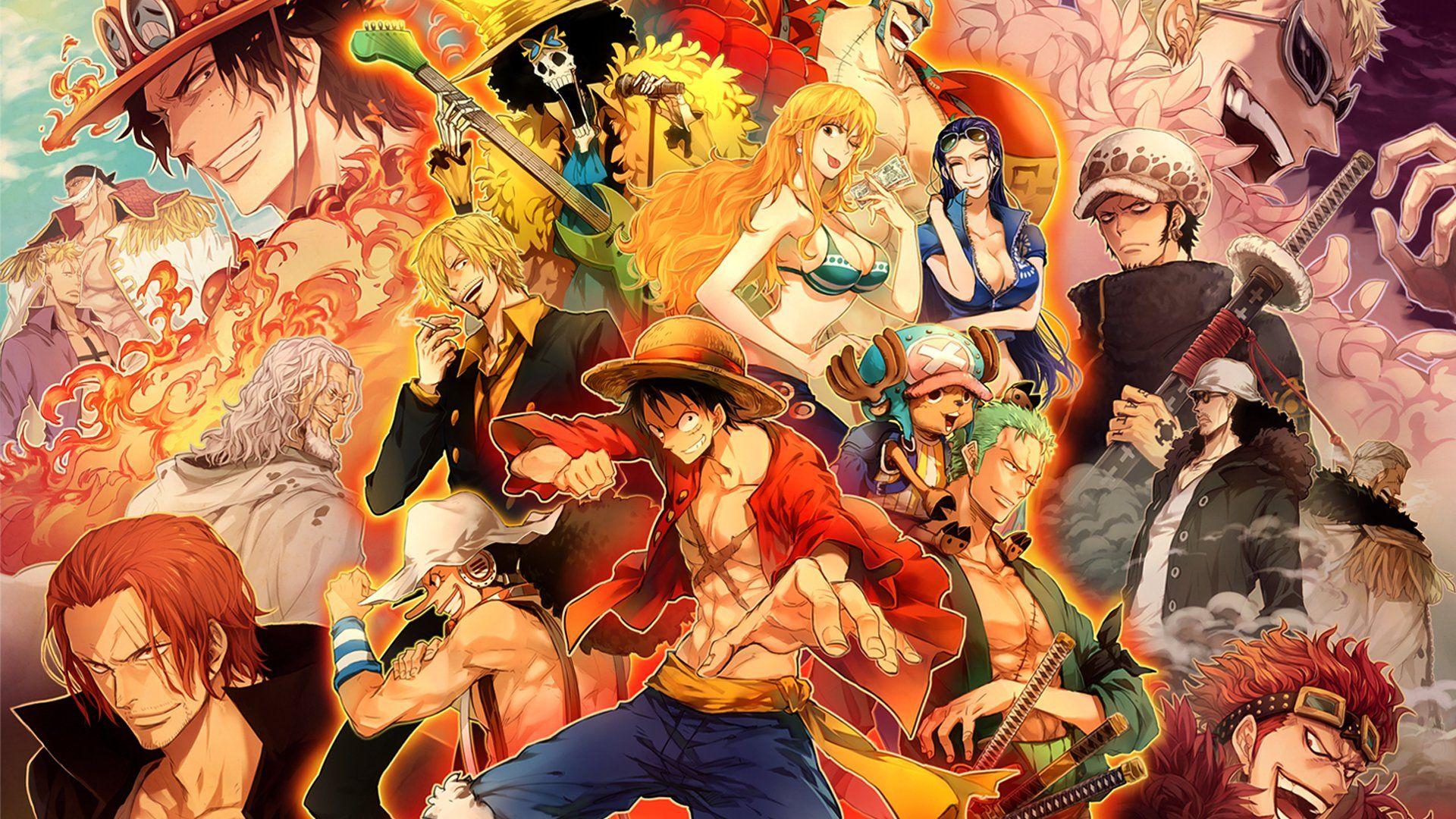 One of the greatest anime that is there closing on 1300 episodes and many movies. One Piece is an absolute giant in the anime world. Overflowing with imagination and colorful characters, One Piece captures the heart of the world created by Eiichiro Oda's hand. Truly a master at work. It shows an adventure nearly better than any other anime and world-building unlike any other.
It consists of arcs that introduce us to a new island, interact with the character that touches our hearts, and the struggle that they went through feels so real and hearty. But recently it's been on its final saga, and the horizon of the legendary story is insights. With this many episodes, it feels like it's a part of our life. For the newcomers are you up for a challenge and a heck of a ride binging through it?
5/10 That Time I Got Reincarnated As A Slime
It has a unique idea presented to it where the protagonist gets reincarnated as a low-level slime in a fantasy world. Satoru awakens as a slime in this world one of the weakest monsters around, he has to find ways to stay alive.
After reviewing his newfound ability he senses that he's in a dark cave-like structure and can adapt and get the abilities of anyone he consumes on his way out. In the end, he found a dragon that was lonely that was prisoned there. Only he can have a chance to set him free. The adventure really takes an amazing turn when they escape the cave.
4/10 Fate/Zero
Fate/Zero captures and relays the events that happen before another famous anime known as Fate/Stay Night. There are many epic battles and adventures that took place as Kiritsugu fights against the others in the Fourth Holy Grail War.
This show is so popular for its story, action, and graphics that make it a well-done anime all over.
3/10 Black Clover
Based on the popular shonen manga of the same name, Black Clover follows Asta and Yuno, two orphans abandoned by the same church who seek to become the Wizard King. There are two people, one of which is blessed with mana, and the other does not possess one ounce of it. Both bicker all the time Asta believes that he can overcome any gap by working harder than any other. While Yuno is gifted, watch Asta cover the gap between him and many others through hard work and a special kind of power that opposes magic.
A story filled with amazingly powerful magic and adventure and likable characters that got concentrated on too as they develop. A high fantasy and magic that everyone loves.
2/10 Re: ZERO Starting Life in Another World
You have seen many anime that send the main character to another world but it still stands out among them. Dying over and over again to try to learn how to clear a game had a massive toll on Subaru, even with the saved checkpoint it wasn't an easy road, to begin with.
Waiting to see what happens next is interesting as every time he dies after reviving the story changes as he learns from before and changes the choice he makes. It satisfying to watch it.
1/10 Made In Abyss
Have you had questions about something growing up? Despite its endlessness, an abyss is said to hold ancient treasures, creatures, and many more hidden at the bottom of its depths. A girl that walks on the path of her mother is an adventure. She meets a robot made with a technology unseen before, who looks like a pretty young boy. They decided to set on a journey to find the secrets of the depths and about the robot, where he was created. The reality was far from the truth as they have greeted with the harsh reality and unforeseen danger.
Read more: Valorant New Patch 5.12