Iphone released a new update 16.2 beta in India  for 5G connectivity .
Apple has now released a new update ios 16.2 beta for select iphone models including the lastest iphone series 14.  The new software update comes with the connectivity  to 5g network of jio and airtel.
In short.
Apple new  new software update iOS 16.2 beta is rolling out  for select iPhone models in India.
The update comes with the connectivity to 5g for some select iphone user. Coming to everyone soon.
Iphone 14 series, iphone 13 series, iphone 12 series user now can use 5g with jio and airtel.
The iphone user of India have  been waiting to get their hands on experience to 5G service offered by Jio and Airtel. The 5g services has been launched by Jio and airtel a few week ago in some select cities.
The iOS 16.2 beta is available for select iphone models and it will be rolled out soon for iPhone 14, iPhone 13, iPhone 12, and iPhone SE (3rd generation) models. The update will be rolled out in a phase manner to the eligible iOS 16 Beta Software Program subscribers.
Jio adds 2 more cities to there 5g network connectivity : Check out the full updates and Welcome offers.
Jio 5G: The telecom company has announced that there 5G service  is now available to use  in Bengaluru and Hyderabad.
In Short
Jio enable there 5g services in Hyderabad and Bengaluru.
Jio user who have a valid active base plan of Rs 239 or higher can get access to the 5g services.
Reliance Jio will randomly send 5G services  Welcome Offer to invite user.
The telecom company Reliance Jio has announced that there 5G services  is also now available in Hyderabad and Bengaluru. The 5g service has already been released in cities like Mumbai, Delhi, Kolkata, Chennai, Varanasi, and Nathdwara.
Reliance Jio has confirmed that they will randomly invite user to use the 5g service  this is something that the company is doing in all the cities. The company has announced  the Jio 5G Welcome Offer is also available  for the new cities too which will give users 5G service for free.
Jio will offer network speed of 500Mbps to 1Gbps to the eligible user.
The eligible Jio users for the welcome offer will either get an SMS notification or a notification from the MyJio app, which will include the information related to  Jio 5G welcome offer and the details to avail it. The invited user will not have to buy a new sim card for the 5g service. The company has confirmed that the invited users will be able to use 5G on their existing 5g enabled phones.
The company has said the user which are getting invited for the welcome offer will be able to enjoy the high speed  internet only if they have a active base plan (existing 4G pack) of Rs 239 or higher. This is applicable for all prepaid and postpaid user.
Elon Musk emails a new update twitter employee, If not returned to office resignation accepted.
In short.
Elon musk makes new rules for the existing twitter employees.
Elon musk told all employees to come office and work from there for atleast 40 hours a week.
Elon musk added, employees who will not return to office can give resign.
Elon musk has almost fired 50% of the work force last week, now he is setting up new rules for the existing employees. Musk met the remaining Twitter employees on Thursday and stated everyone needs to work from office for atleast 40 hours a week, which becomes 8 hours in a day. Elon musk added that people who do not wish to return to office can simply resign.
Musk has already introduced the same policy  in both SpaceX and Tesla and now applying it for Twitter employees. In the beginning this year, the billionaire asked all Tesla and SpaceX employees to return to office and employees who will not return to office can resign.  The same is happening with Twitter employees.
In a recent meeting, The billionaire told Twitter employees that rules are changing now and very employee should follow them. Elon musk said, "There are plenty of people at Tesla and SpaceX that do work remotely, but it is on an exception basis for exceptional people. And I totally understand if that doesn't work for some people. That's the new philosophy at Twitter. Let me be crystal clear."
"If people who do not return to office when they are able to return and work from office, they cannot remain in the company. End of story,"
Read more:- New Releasing OTT Movies & Web Shows
OnePlus rolls out new Android 13 update for  9 and 9 Pro : All new features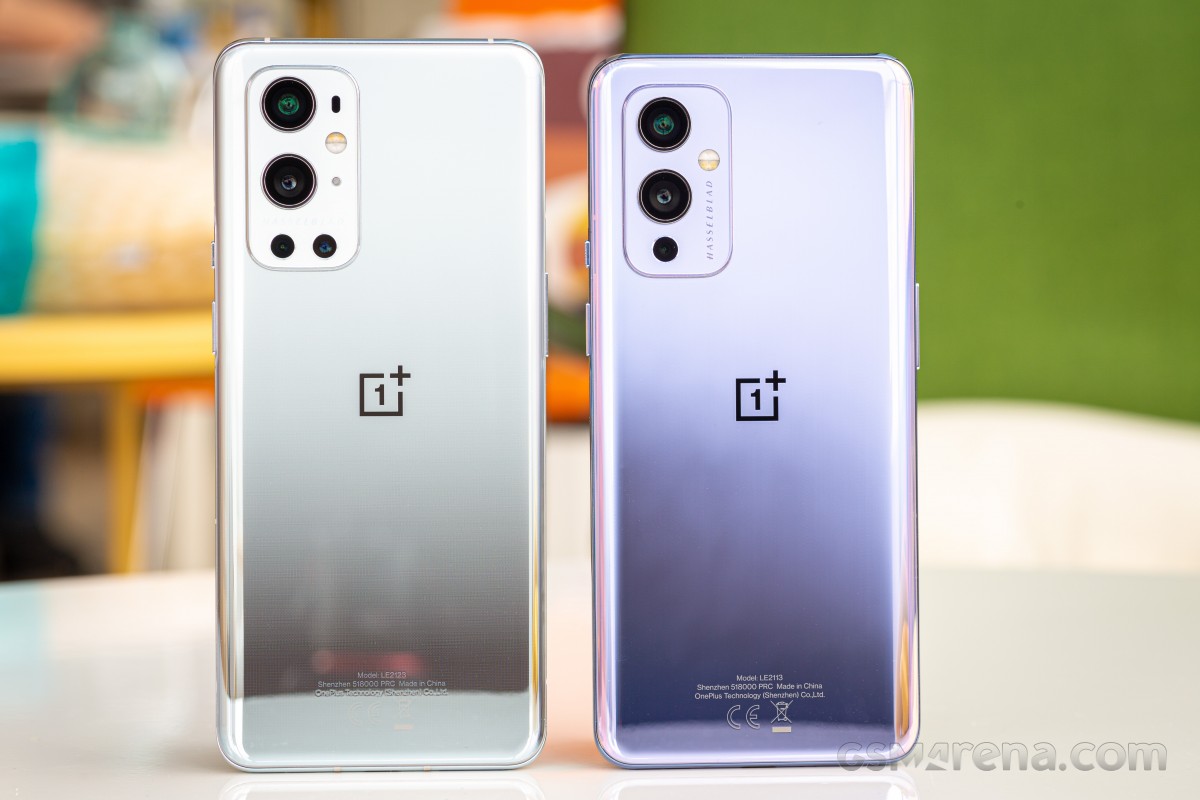 In Short
The OnePlus 9 series in India is receiving  the new update version LE2111_11.F.16.
The 9 Pro model new update version is  LE2121_11.F.16.
OnePlus said user can also roll back to android 12 if they are unhappy with android 13 update.
The Oneplus series 9 smartphones (Oneplus 9 and 9 pro) are now getting the new update of Android 13-based OxygenOS 13 update in India, Europe, and North America. The stable version is being rolled out for users who have participated in the Open Beta versions of the new android 13 update, and regular users of smartphones will receive it in a phase manner.
If you want to check for the update on your smartphone, Visit to Settings > About Phone section. Here you will be able confirm your Android version and also look for new updates for device. Also, Airtel's official 5G page shows that both OnePlus 9 and 9 Pro are eligible for Airtel 5G Plus services.
The new update for OnePlus 9 in India is getting the update version LE2111_11.F.16 and the 9 Pro model is receiving LE2121_11.F.16. As a part of the new update of android 13, the two phones get a refreshed UI and some new animation. Looks-wise, OnePlus is adding a Shadow-Reflective Clock and an Aquamorphic design. Fonts are also getting updated for  better readability. The update also adds "regular clearing of clipboard data for privacy protection".
Tech Tip:- Phone new update UPI activation without debit card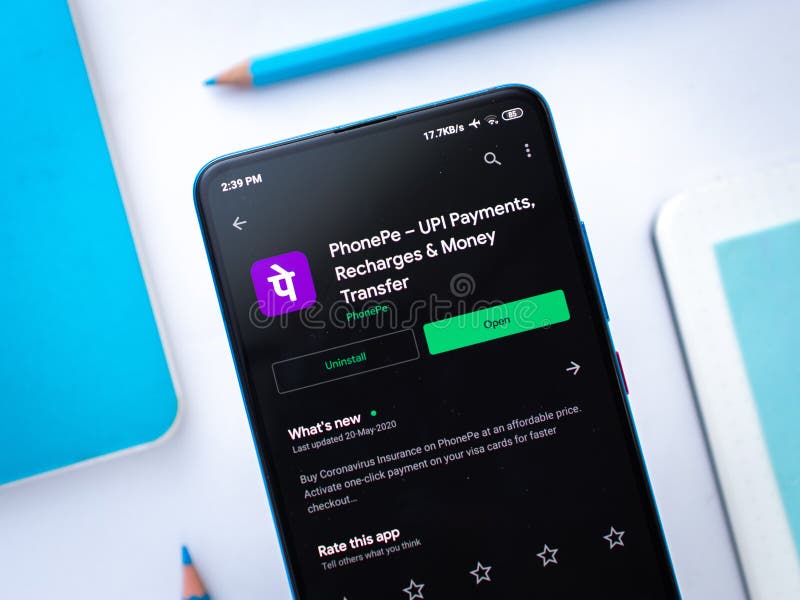 In Short
PhonePe new update will allow UPI activation via Aadhaar number.
This new feature will allow users to set up there UPI even if they don't have their debit card.
UPI (unified payment method)  enables you to transfer money directly from your bank account within seconds.
PhonePe is currently one of the most popular app used by around 350 million registered users  for instant payment. It enables users to make payment and access their bank accounts balance  digitally at any time, along with a convenient UPI transaction process. Phonepe adding more convenient features  to its users, PhonePe is now allowing new users to complete the UPI ID activation through Aadhaar card using the OTP authentication.
While setting up a UPI Id on any payment app including Google Pay, Paytm or even PhonePe, user have to provide there debit card information to get UPI activated. However, this process restricted access for UPI activation  for a large number of back account holders of India  who don't have a debit card . But with the new Aadhaar-based OTP authentication for UPI activation, more people will be able to access  the UPI ecosystem.
How to activate UPI on PhonePe via Aadhaar card? 
Install PhonePe from PlayStore or App Store.
Open PhonePe, add your mobile number and then OTP.
Now go to My profile page and then click on Payments methods.
Next select add bank account option and select your bank account with which you want to set up your UPI and verify your phone number.
Now proceed to set up your UPI pin. You can either enter your Debit/ATM card details or choose the Aadhaar card option.
Enter the last six digits of their Aadhaar. You will receive an OTP on your registered mobile number.
Enter OTP and your UPI pin will be all set up for PhonePe.
Read More:- GTA Vice City facts- 17 Facts and Secrets you didn't know