Prarambh: The rocket, named Vikram-S which is India's first privately developed rocket which is expected to be launched in a sub-orbital mission, later this week or by early-next week. It will carry three customer payloads and launch from the Indian Space Research Organization's launchpad at Sriharikota. The mission is named 'Prarambh' — that translates to 'the beginning'.
The rocket is developed by Hyderabad-based startup Skyroot Aerospace, which has the  technical launch clearance from Indian National Space Promotional and Authorization Center (IN-SPACe) and the  Space regulator,  and it is looking forward to a launch window between November 12 and 16. The final date will be confirmed soon by the authorities depending on weather conditions. This is Skyroot Aerospace's maiden mission.
Skyroot Aerospace  will be the first  India's first private company to launch a rocket into space if  "Prarambh" is successful and it was the first Indian startup to sign an  memorandum of understanding  (MOU) for sharing facilities and expertise with ISRO. 
Chief Operating Officer of Skyroot Aerospace Naga Bharath Daka, said in a statement that the Vikram-S rocket is a single-stage suborbital launch vehicle that would carry three customer payloads and help test and validate the majority of the technologies in the Vikram series of space launch vehicles, according to the report. The firm successfully tested a prototype of this engine for 20 seconds in November 2021.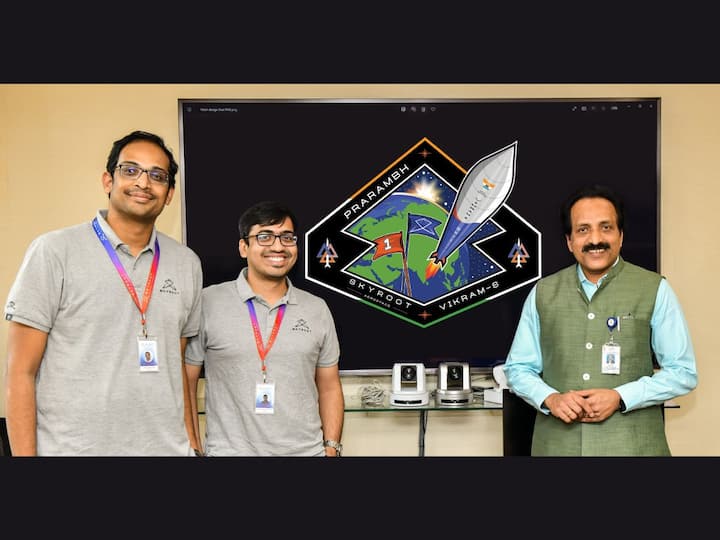 Why Skyroot named Aerospace's rocket series 'Vikram'?
Skyroot Aerospace named the  launch vehicles 'Vikram' as a tribute to Vikram Sarabhai, who was the father of the Indian Space Programme and founder of ISRO.
Skyroot Aerospace aim is to advance its mission to make space flights affordable, reliable and regular for all. Vikram is a series of modular space launch vehicles are especially crafted for the small satellite market, and it is expected to enable the launch of more than 20,000 small satellites in the space in coming decade. The launch vehicles also have unique capabilities like multi-orbit insertion and performing interplanetary missions, according to Skyroot Aerospace.
Skyroot developed Vikram with a 200-member strong team of engineers . Built using an all-carbon fibre structure, the Vikram series rockets are capable of carrying up to 800 kg payloads to the Low Earth Orbit (LEO).
Read More: Valorant 5.10 patch All you need to know
Skyroot was establish four years ago  and now has successfully built and tested India's first privately developed cryogenic, hypergolic-liquid, and solid fuel-based rocket engines. The R&D and production activities extensively use advanced composite and 3D-printing technologies.
Skyroot Aerospace successfully raised  Rs 403 crore or 51 million  from a Series-B financing round, in September 2022. Led by the Singapore-headquartered long-term investment firm GIC, this makes it the largest funding round ever in India's space technology sector so far. It brings the startup's total funding to $68 million to date, making it the most well-funded Indian space startup in operation.
Currently, the 53 spacetech startups in India have collectively raised funding to the tune of $220 million, according to data from Business Today and the information technology services company Tracxn. Skyroot Aerospace leads the line, followed by  satellite maker Pixxel and AgniKul.
The launch could mark the beginning of a new era of private spaceflight in India, a country with a national space program but a relatively small private space sector.
When was skyroot established and history of skyroot.
Skyroot Aerospace was formed by former Indian Space Research Organization scientists Pawan Kumar Chandana, Naga Bharath Daka  in July 2018 through the support of  Vasudevan Gnanagandhi  as well as a small group of entrepreneurs including CureFit founders Mukesh bansal and Ankit Nagor .
The winner of the  National Startup Awards 2020 were declared by the Union minister of commerce and industry Piyush Goyal on 6 October 2020, where Skyroot Aerospace was announced as the winner. The National Startup Awards are given in recognition of startups across several categories that offer novel solutions for complex problems in the country, and creating businesses that are scalable and sustainable.
On 20 November 2020, Skyroot Aerospace entered into a mou (memorandum of understanding)  with Dhruva space , an Indian private satellite manufacturer.
Skyroot Aerospace Announced that they partnered with Bellatrix aerospace  on 8 February 2021, to use there Orbital Transfer Vehicle of Bellatrix aerospace with their Vikram series of Launch Vehicles.
Legal Name : Skyroot Aerospace Private Limited
Headquarters : Hyderabad, Telangana, India
Business Model
: B2B (Business-to-business )
,  B2B2C (Business-to-Business-to-Consumer),
 B2G (Business to government)
Here are some Aerospace startup of India.
Dhruva SpaceDhruva space was launched in year 2012 by Sanjay Nekkanti by a former student of SRM University and later the company was joined by Abhay Egoor, Krishna Teja, and Chaitanya Dora, all former students of BITS-Pilani. Dhruva Space is focused on building full-stack space engineering solutions.
Dhruva space  is active across space, launch, and ground segments and it supports both civil and defence clients all over the world.
Dhruva space also started to foster Industry-academia collaborations and has already collaborated with IIT Hyderabad and BITS – Hyderabad.2.  SatSureThe company was founded  by Prateep Basu, Rashmit Singh Sukhmani and Abhishek Raju in year 2017,  it is a Bengaluru-based spacetech startup SatSure is a decision intelligence company that works at the convergence of space technology, artificial intelligence, and sustainability.Key offerings provided by the company.

1. SatSure SAGE, a life cycle risk monitoring and business intelligence product for the agriculture financial services.
2.SatSure Sparta platform for agriculture and climate insights in a freemium model; SatSure SAGE.
3. SatSure SKIES, which is a high-resolution satellite imagery-based infrastructure change detection platform.

3. Pixxel
The company was  Launched by 20-year-olds Awais Ahmed and Kshitij Khandelwal in year 2019, Bengaluru and Los Angeles -based                                  spacetech  startup Pixxel is creating a health monitor for the world by building and launching the hyperspectral satellites.