Overpowered or "OP" is a term we are familiar with. It is also a commonly used term for the protagonists of animes of different stories. Why want to know about a character's story if he's already at the top? For some anime that feature this Op main character still shines due heaps to ridiculous shenanigans or overwhelming threats that are as Op as the main making the audience root for the main character.
For impatient people, this series is the best to go to because of the powerful main character they deliver a powerful first episode that keeps you hooked up. Not only that they have many lovable characters and rivals as well. So it contains everything from power-packed fights to emotional reunions or farewells.
Read more: Best farms for your Minecraft world
The list of anime with overpowered anime:-
10/10 The Disastrous Life Of Saiki K. (2019)
9/10 Noblesse (2016)
8/10 Sword Art Online (2012)
7/10 Irregular At Magic High School (2014)
6/10 That Time I Got Reincarnated As A Slime (2018)
5/10 Is This A Zombie? (2012)
4/10 Assassination Classroom (2015)
3/10 Mob Psycho 100 (2016)
2/10 Overlord (2015)
1/10 One Punch Man (2015)
10/10 The Disastrous Life Of Saiki K. (2019)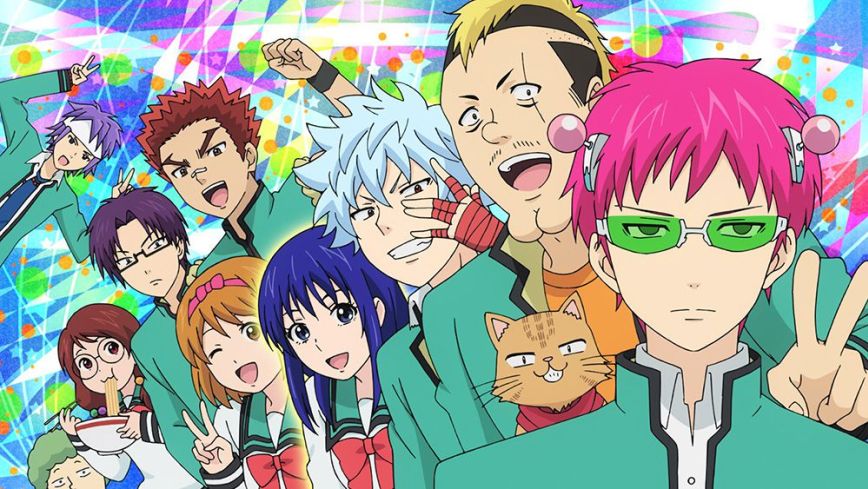 When an anime has an overpowered protagonist. They often have missions like killing the demon king and saving humanity from extinction. Not in thin anime 'The Disastrous Life Of Saiki K.' as the most powerful psychic Kusuo Saiki just wants to live a normal life. Unfortunately, in his school, it's a fight to hide his op powers from everyone else due to unforeseen different situations.
As a result, these anime become a heap of silliness and various shenanigans. Saiki is often followed by a variety of his classmates who either need something from him or need his help to do something. Saiki is dumbfounded by these requests and just wants to use his abilities to escape from them.
9/10 Noblesse (2016)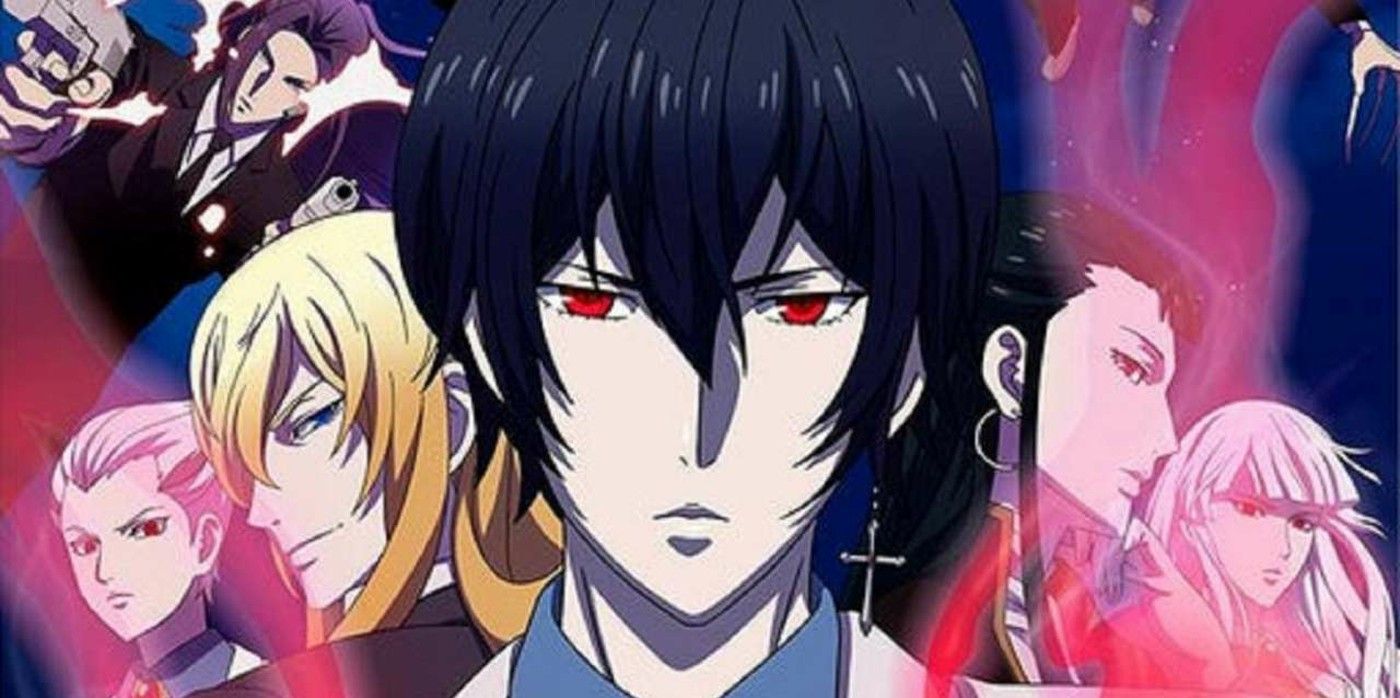 While containing powerful vampires is not new to animes. Noblesse put those anime to shame by introducing the overpowered vampire that there is. In Noblesse, vampire noble Cadis Etrama Di Raizel woke up to the modern world after the slumber of 820 years. With his assistant Frankenstein (that one) slowly helping him readjust to the daily life of this modern world.
After the wakening of the noble vampire Raizel the strange event that was happening in his neighborhood in South Korea. That made it easy for him to take care of all of them with just the whiff of his one hand and some blood magic to make things even easier.
8/10 Sword Art Online (2012)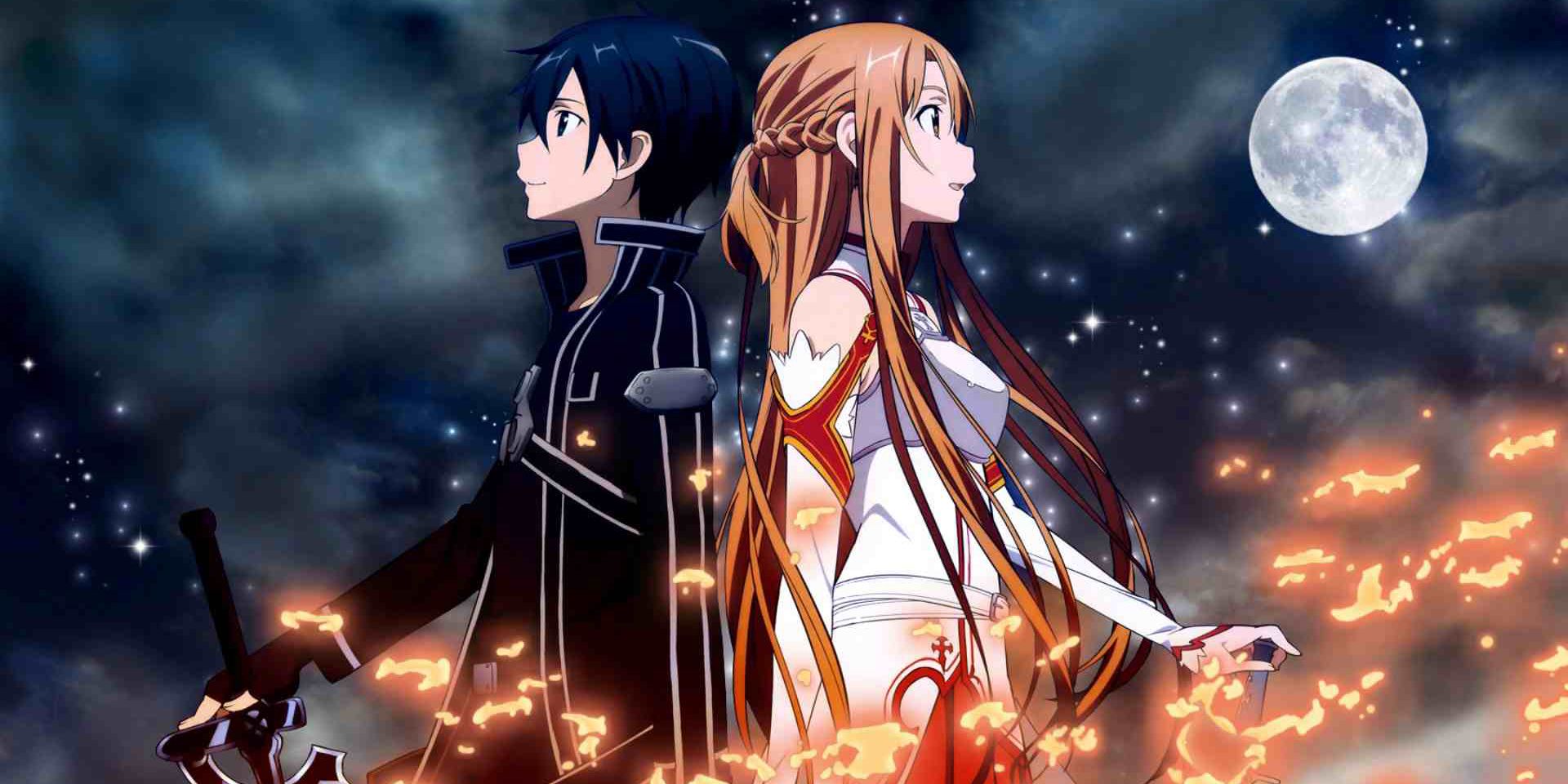 Despite the varying view of viewers and fans, a person can't deny that Kirigaya Kazuto (Kirito) of Sword Art Online is really the most overpowered video game player that there is, ever. In this anime, Kirito and thousands of other players get trapped in this VRMMORGP  game known as "Sword Art Online". They die if they forcefully log out or die in the game. Kirito as a beta tester knows more than others and breaks through difficult situations.
Kirito wasn't planning on stopping any soon he's aim is to clear the game and get back to reality safe and sound. He once again dives into a different game to save his loved one from any kind of danger.
7/10 Irregular At Magic High School (2014)
Irregular At Magic High School changes the view how you see modern fantasy anime. In its story, magic is now common knowledge and it has become a scientific study. At school students with extraordinary marks in magic are called Blooms. Meanwhile, other students are known as weeds.
However, having these two different categories still protagonist Tatsuya Shiba doesn't fall into either category. While his sibling Miyuki displayed more than enough to be taken into bloom. Tatsuya's low magical abilities made him a weed. Something that's more interesting is that his knowledge of technical magic places him above the level of bloom. As such he has become irregular at Magic High School.
6/10 That Time I Got Reincarnated As A Slime (2018)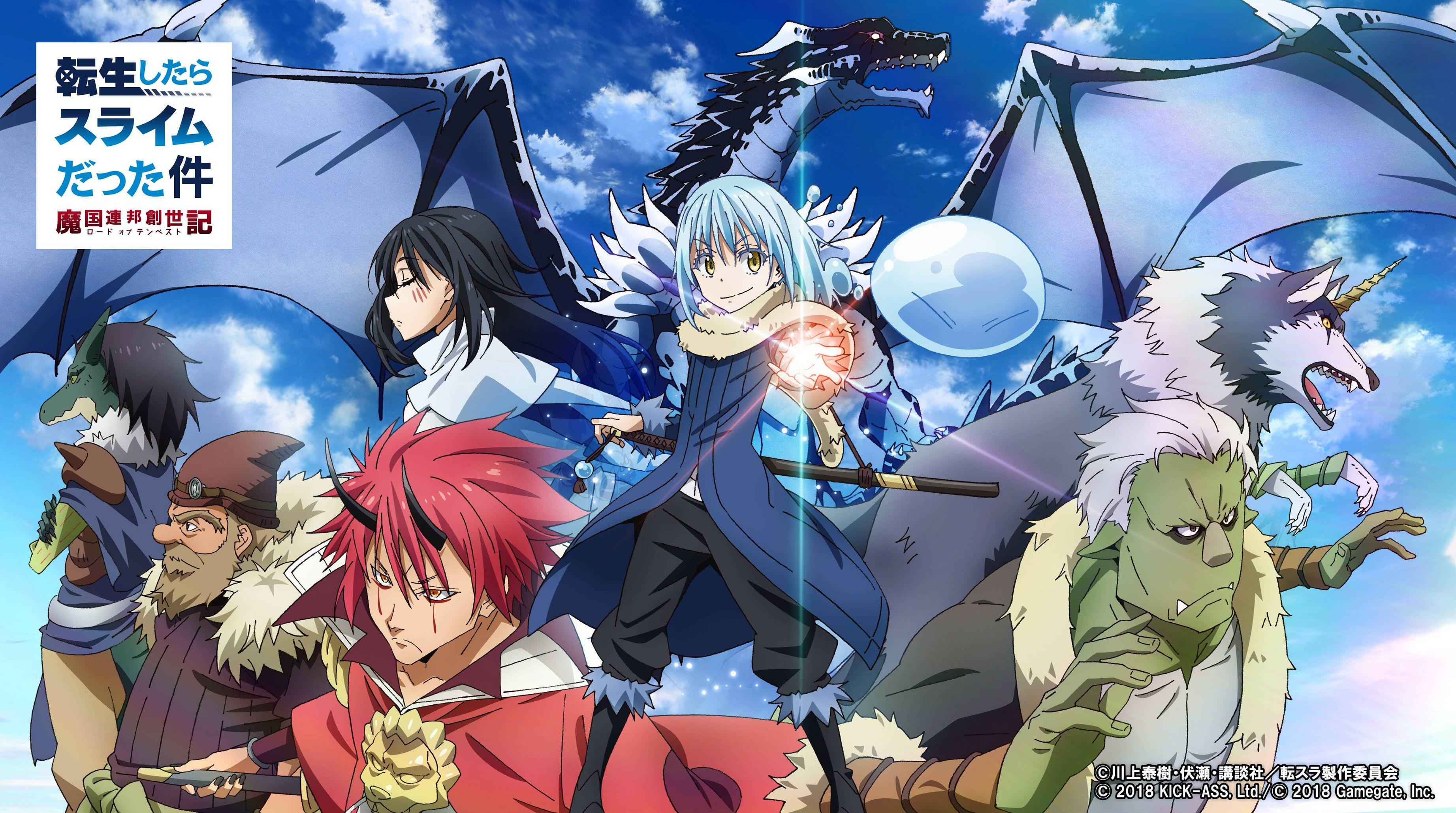 When a teacher tries to save his student's life by taking a knife straight into his own body from a street attacker, Satoru, unfortunately, capitulates to his wound. In his dying, he simply wished for a body or ability that can withstand any physical harm, that doesn't hurt. At the moment he dies a mysterious system takes his soul and analyzes anything he said and after everything, he hears a mysterious voice and reincarnates into a body of slime in an unknown place.
In his new life given by a miracle, he finds himself surrounded by magical herbs and monsters that he has never seen before. While exploring he met a dragon named him Rimuru Tempest. He now ventures into this new world with his new non-destructible body.
5/10 Is This A Zombie? (2012)
Is This A Zombie? Staring a boy that died but due to the mercy of a necromancer Eucliwood Hellscythe he got revived as a zombie. While his zombified body carries a power of its own but the overpowered character in this series is may the necromancer Eucliwood Hellscythe.
Being the second lead, Eucliwood helps Ayumu to settle into his new way of life of halfdead through handwritten notes. Undoubtedly the most powerful spell caster in the series, Eucliwood refuses to say any word as what she says can turn into reality. The three-letter word "Die" from Eucliwood can kill someone hearing it. Her overpowered magic paired with Ayumu's undead life is delightful to watch.
4/10 Assassination Classroom (2015)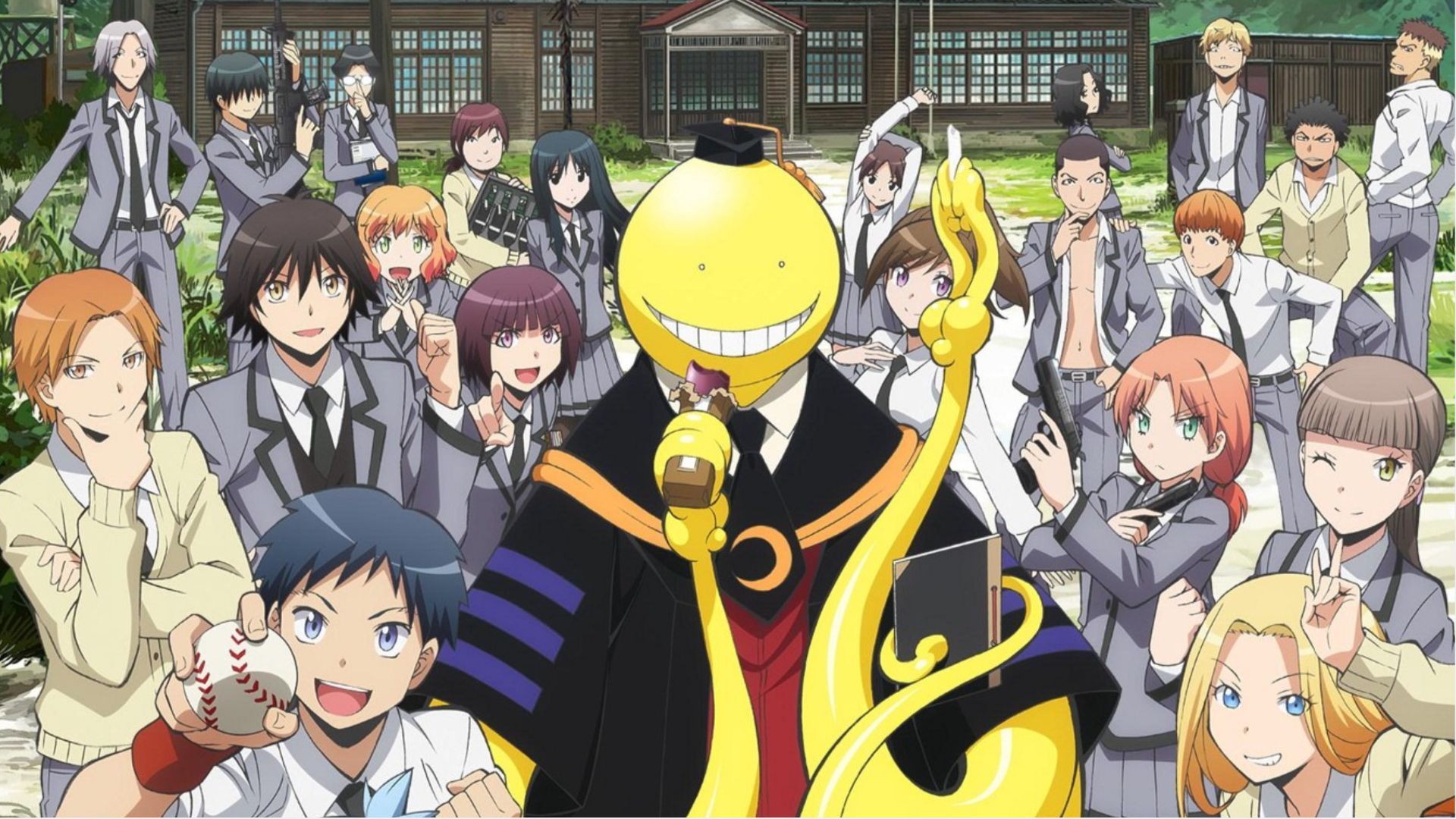 To a normal person, Class 3-E of Kunugigaoka Junior High will seem like a class full of misfits. However, these youngsters hold the fate of the earth in their hands. Their homeroom teacher Koro Sensei also known as "an extraterrestrial yellow octopus"  is an extraordinary overpowering thing. He will destroy the earth if his class before a given time doesn't find a way to kill him.
To add to his op'ness Koro Sensei is possibly indestructible as well pairing with his super fast speed and reflexes. Assassination Classroom shows the serious and not-so-technical method shown by students to assassinate Koro-sensei but to no avail. And being the good teacher he is, he shares tips on how to improve and make their killing method more effective.
3/10 Mob Psycho 100 (2016)
Shigeo Kageyama is an average middle schooler as ordinary as he looks he's far from ordinary his nickname is Mob. Lacking the sense of presence. Although he looks nerdy or dumb he's a powerful esper.
As he grows he comes to know that his power is dangerous because his power depends on the emotion he feels ad how strong those emotions are. To avoid it getting out of control he lives his life under emotional shackles. Mob wants to live peacefully but a number of trouble comes his way. With the emotions suppressed and filled to the brim, his powers are ready to burst.
2/10 Overlord (2015)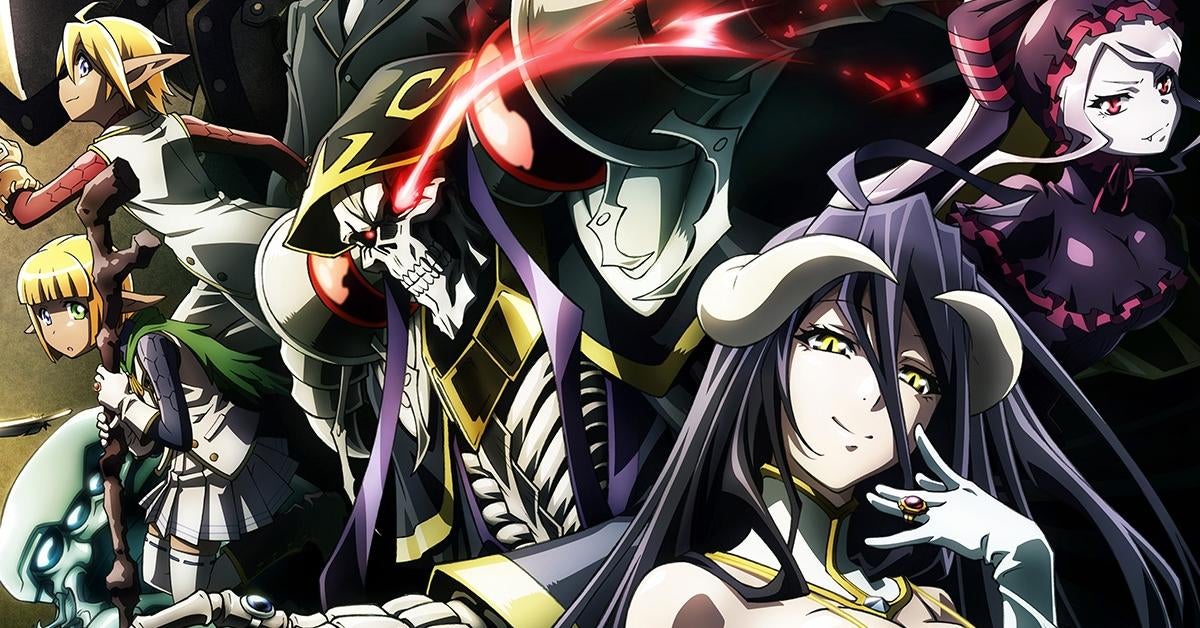 The overworld is another virtual world anime that adds its own twist to the anime. This anime stars Momonga, a Wizard and one of the leaders of Ainz Ooal Gown, an overpowered guild "Yggdrasil" a guild to which except for humans only other races are invited. Momonga finds himself trapped in this game just as its server shutdowns. To be more precise the NPC starts to develop personalities of its own.
With his overwhelming magic at his disposal as well as op NPC under his absolute control, he is the most powerful character in this world. Overworld showcases his adventures and unique abilities amidst keeping his people from harm's way and sometimes often hilariously mundane adventures in the MMO.
1/10 One Punch Man (2015)
Unlike any other overpowered main leads anime, this series leaves them far behind. Saitama of One Punch Man is a prodigy amount op mc. Behind his lazy and dull attitude hides the strongest hero in the existence of the whole of mankind. As this series' name implies all it takes is his one punch to drop dead any villain that has crossed paths with him. His power is hidden from the eyes of others except for his disciple Genos S class hero who knows how powerful he really is.
Read more: The 10 Most Disappointing Video Games Of 2022