AnimeSci-fi anime, this genre usually has some of the best world-building all across. While other genres can have similar types of anime that have the same feel to them, sci-fi staples itself as unique and unexpected through and through. The plot twist never gets old.
Futuristic, dystopian setting that contemplates the potential of modern technology continually excite us, viewers. Whether it's anime or some kind of movie, sci-fi never seems to disappoint us. There is no shortage of variant titles in this genre. Anything is possible as long as the story is delightful and the characters are captivating. In fact, some of the anime of this genre are perfect to introduce to new viewers to give them a taste of anime.
Read more:Top upcoming Phones under 25000
The list is as of below:-
10/10 Gintama
9/10 Dr. Stone 
8/10 Parasyte: The Maxim
7/10 Darling In The FranXX
6/10 The Promised Neverland
5/10 Code Geass
4/10 Psycho-Pass
3/10 Trigun
2/10 Ghost In The Shell
1/10 Cowboy Bebop
10/10 Gintama
This sci-fi anime took place in the early 17 century when Japan took a strict isolation policy and broke all ties with foreign countries. There were alien spaceships from all over the universe circling around the country and attacking it. The higher officials of the military became the puppet of these extraterrestrials.
They disarm all the samurai all across the country and made them do the lowest of work. Among all of these, our main character is Gintoki, a samurai without any respect for the extraterrestrials' rules. The few samurai who maintain the morale of a samurai and do whatever it takes to survive are he and his gang.
9/10 Dr. Stone 
It starts when one of our main character's friends had a feeling toward a girl. One day he decided to take the risk of letting her know what he felt toward her. Just when he was about to confess, a blinding green light that appear out of thin air covered the whole planet earth. Turning every human into stone. It was like their time stopped as soon as they get converted into stone they didn't age. A thousand years later Taiju woke up. He was stunned by what he sees green lush fields, forest upon forest it wasn't the earth they remembered.
Then he found one of his friends already awake his name was Senku a science nerd or genius. He loves science and was already awake for a few months. By working together they soon get a way to make humans normal from that stone-like state. As Senku and Taiju make their way through science to revive civilization.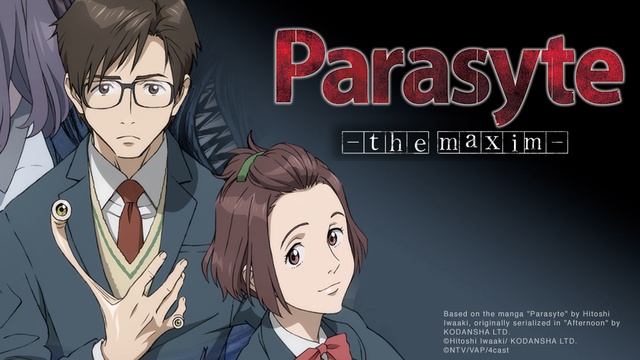 8/10 Parasyte: The Maxim
Parasyte: the maxim is an odd and disturbing anime that is about aliens parasite that burrows themselves into the head of a human and turns them into a zombie-like state taking full control over their body. They are somewhat similar to venom from marvel, but way more horrifying and shocking. The protagonist, Shinichi Izumi, unfortunately, gets infested by one of those parasites but luckily instead of his brain it infected his right hand. The next day he woke up to this new horror he named "Migi".
Both reached the mutual agreement that they need each other to survive this ordeal, and now they both try to survive the other infected people that are after their lives.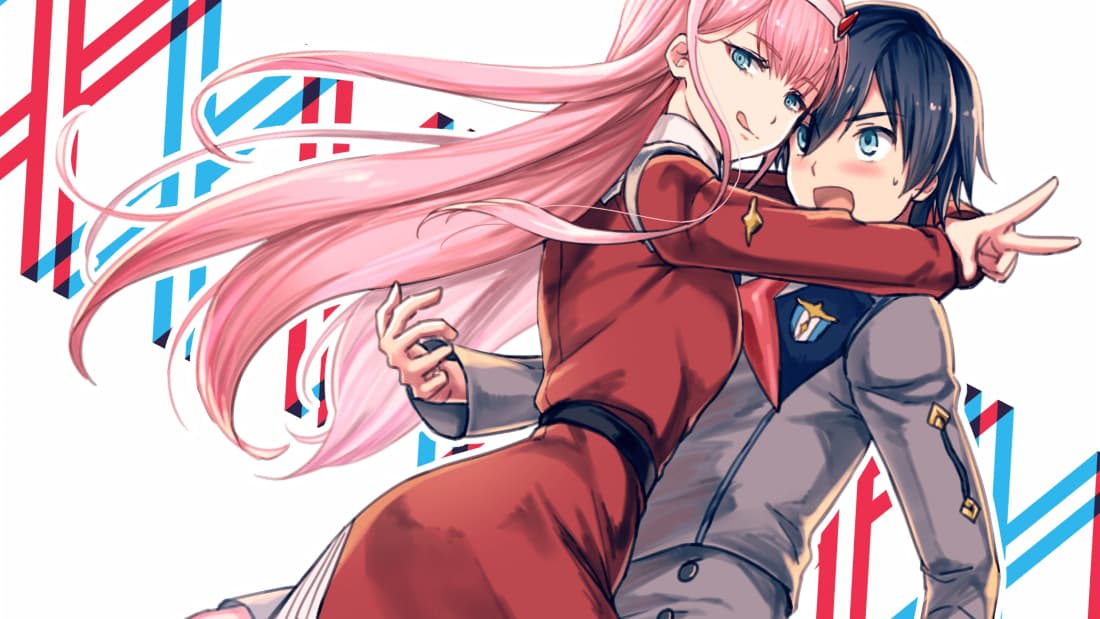 7/10 Darling In The FranXX
Darling in the FranXX is one of the most underrated sci-fi, more like a diamond in the rough. In this anime survivor of the deadly war against aliens, a younger generation is fully trained to get retribution. They use enormous mechanical weaponry called FranXX. Hiro, the protagonist, nearly gave up on his dream to become a pilot until he met Zero Two. Meeting her got his optimism back and rekindled love.
As the machinal Weaponry known as FranXX needs two people to operate a former prodigy and a human hybrid aspiring to become full human someday.
6/10 The Promised Neverland
The Promised Neverland was a bone-chilling post-apocalyptic adventure that revolves around orphans that are being raised as livestock to be harvested by bloodthirsty demons and other monsters. The anime's first season is downright brutal and horrifying. The mind games played by the character will surely stress out the viewers.
The Promised Neverland's had emotions and reactions conveyed to absolute perfection. The horrifying face that they had after coming face to face with their nightmarish reality is thrilling to watch.
5/10 Code Geass
Code Geass is one of the most loved seinen series, all thanks to its complicated protagonist and absolute social commentary. It is somewhat kinda similar to Death Note, but what differentiates it is its sci-fi elements and mecha. It is worth watching in every aspect.
Lelouch wanted revenge for what they have done and to reclaim everyone's freedom from the tyrant Britannia. He was gifted the "Geas" a superpower that allowed him absolute obedience by hypnotizing others. With great power comes great responsibility but Lelouch became drunk on that power and became the exact kind of power he once hated.
4/10 Psycho-Pass
Psycho-Pass doesn't actually stand out like other on this list, but that doesn't mean it does not deliver the fun or amazement that are provided by others. It's actually a pretty good fit in the cyberpunk subgenre. In Psycho-Pass anime society relies on a well-calculated prediction of crimes that are going to happen before it actually occurs. This technology makes the job of law-enforcement personnel, or Enforcers, a lot easier and less resource-consuming. However, it doesn't mean they can predict each and every crime this result in some of the most sophisticated and harder to crack.
3/10 Trigun
It is one of the oldest sci-fi out there and an unparalleled classic. It's actually hard to categorize Trigun in any other genre than action because it interfuses together steampunk, Western, and sci-fi elements. However, it works astonishingly well, and every inspiration is advantageous to the plot.
Trigun tells us a story about the misadventure of Vash the Stampede, a fugitive and "outlaw" with a mindblowing bounty of six billion double dollars for the destruction of a city in July. But the main problem is Vast doesn't even remember what he did wrong due to his retrograde amnesia. This doesn't help him a bit as the bounty hunter is after his head even though he's a good person helping people in need.
2/10 Ghost In The Shell
Hollywood owes a lot to this anime, Ghost in The Shell.  The anime-inspired by Wachowski brothers created The Matrix, which we all come to love and is known as one of the best action and sci-fi films of all time. Simply put Ghost In The Shell is one of the best sci-fi anime that is there.
Ghost In The Shell follows the exploits of the android protagonist, Major Motoko Kusanagi. This show shows us the mission that she underwent taking hackers, cyber bullies, and sometimes another android with an overarching sinister plot eventually unfolding.
1/10 Cowboy Bebop
A hyperspace gateway accident in 2071 almost rendered earth uninhabitable, leading humanity to colonize most of the rocky planets and moons of the solar system for survival. 
Rising crime rate the Intel Solar System Police, set up a system in which registered bounty hunters known as cowboys can have criminals and bring them in alive in return for a reward. one of which is our protagonists. Over the course of the series their team gets involves in disastrous mishaps leaving them without money, while meeting some similar faces from the past.
Read more: Worst to Best Maps in Valorant